In today's IT world, women are no longer viewed as the weaker gender. Women make up of 49.3% of the population in Malaysia and are emerging as the more educated cohort. Strong aptitude, adaptability and attention to detail make women ideal candidates for the Tech industry. After all, the first published algorithm was from a female – Ada Lovelace from the United Kingdom.
To create a vibrant FinTech (Financial Technology) ecosystem at Finexus, we strive to encourage and empower women who are seeking a career within the IT sector, as well as uplift women who are already established in IT careers. We do this through our gender diversity hiring, ensuring all applicants are given a fair evaluation. We also offer promotions and awards to high performing employees.
As for young women in IT, our Internship program is catered to ensure each individual is mentored and supervised. This program encourages interns to develop their IT programming skills in Java, C/C++, and SQL, plus their ability to think out of the box and problem solve, as they work alongside experienced developers on actual development projects.
At Finexus, we have a staff strength of 400 employees of which 46.60% are women. We have some exceptional women in our team:
Ms Chung Wai Ming
Senior Solution Manager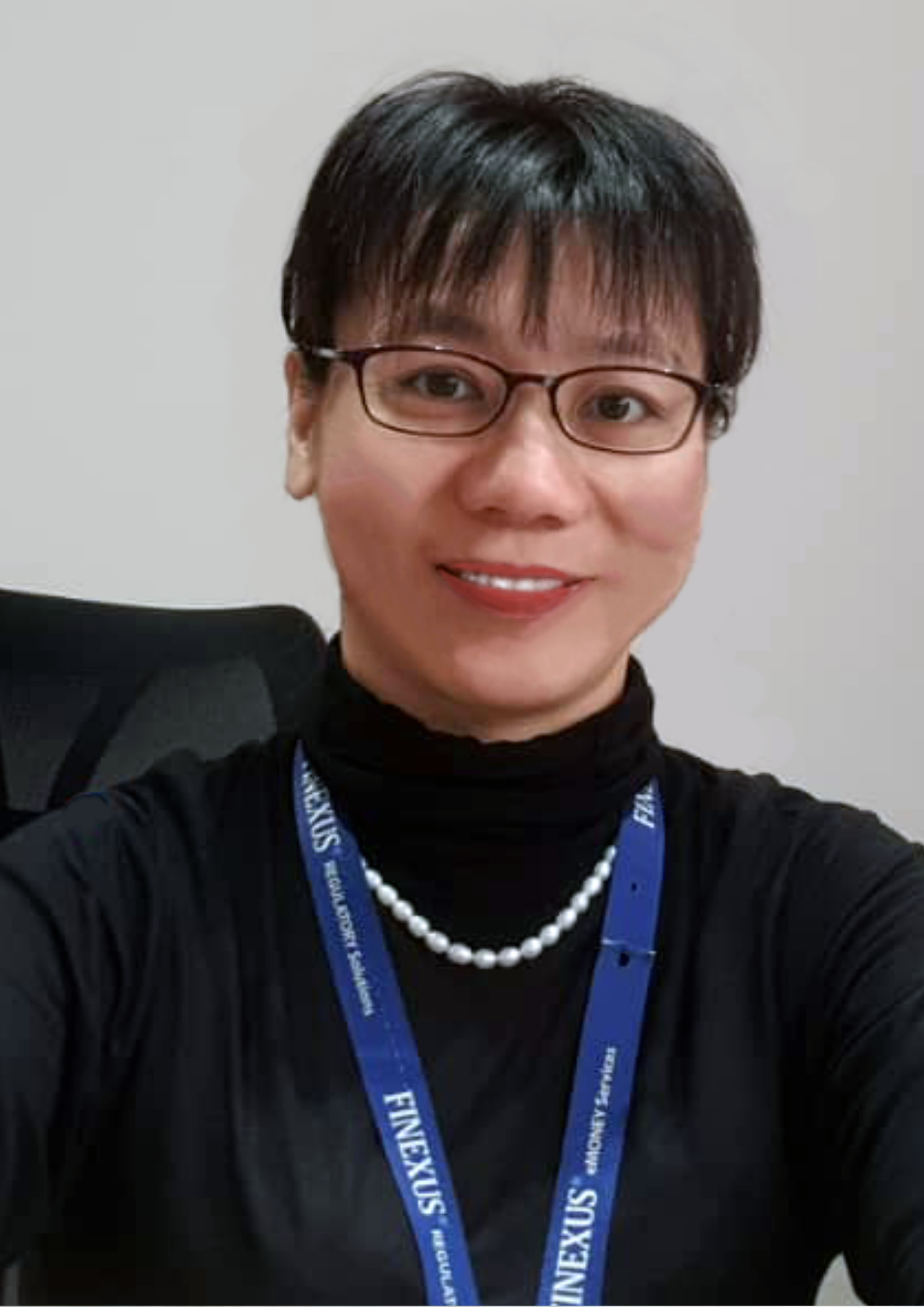 Wai Ming started her career in Finexus 19 years ago as a Systems Analyst. She is now a Senior Solutions Manager with a team of up to 30 people. Wai Ming manages key clients.
"As a woman in the IT industry, primarily in the Fintech industry, it has been challenging but rewarding. I have worked on many time-sensitive and critical projects and sometimes, I had to work up to 18 hours per day and have been called back to resolve issues at odd hours.
"Over the last 24 years, I have developed my skills in IT and grown as a person. I often use my logical thinking and problem-solving skills that I use in my daily work in my real life. I have discovered that every problem has a logical solution and I take a step by step method to solve problems. I have also enhanced my verbal and written communication skills, as I frequently communicate with customers. Over the years, I learnt how to address issues in a professional and calm manner, ensuring that all parties are happy.
"As a woman in IT, we need to be technically capable, strong, observant, and quick. Women thrive in these situations as we are all of the above and have a natural ability to multitask."
Siti Kamaliah Bt Md Yusoff
Quality Analyst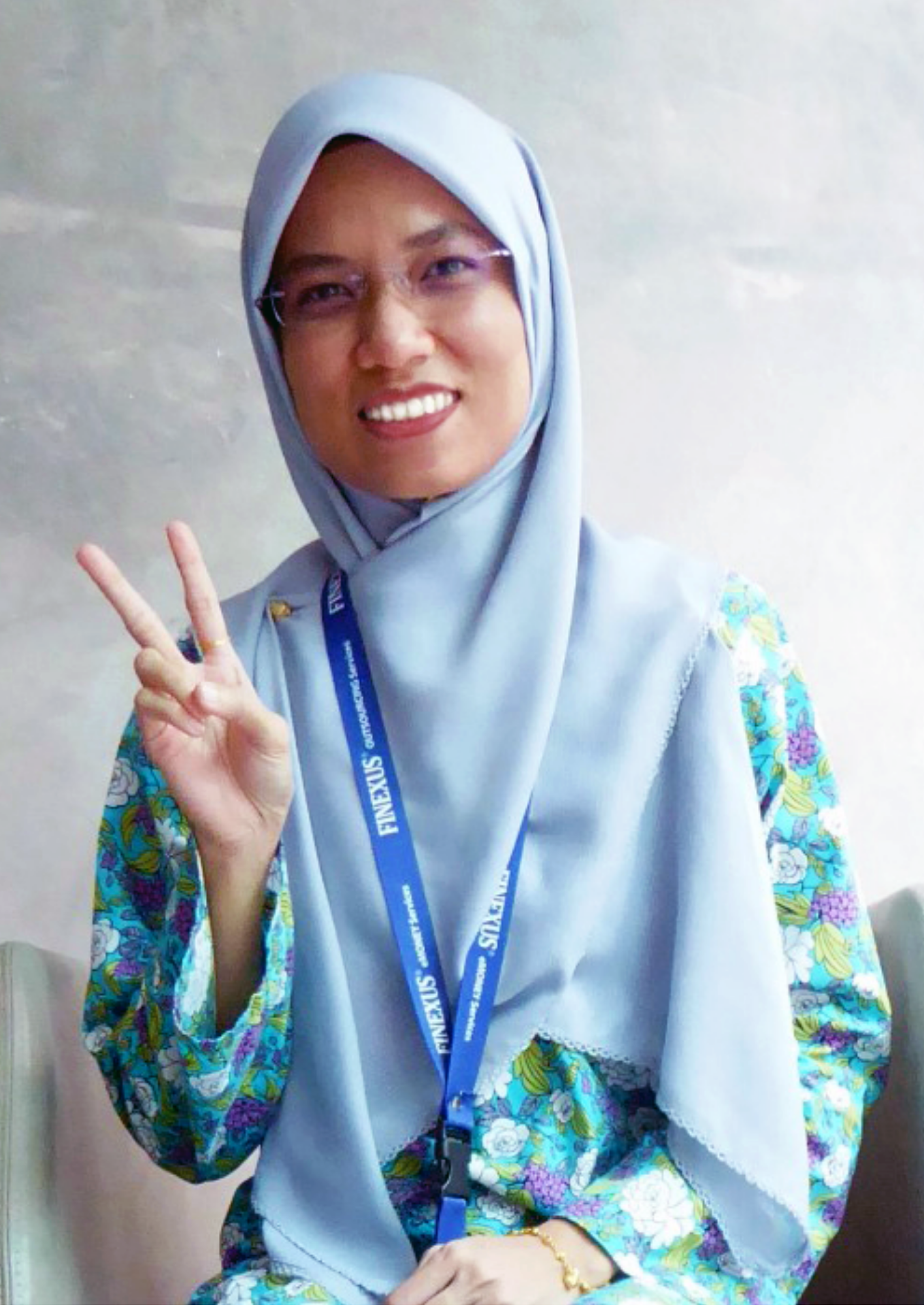 Kamaliah has been with Finexus for almost 2 years, she is part of our Cardworks team. She manages a team of 4 people.
"I graduated with a degree in Computer Science and at that time, software programming was dominated by men. I often find myself as the only female programmer in the project team. I learnt to adapt as I discovered that programming was so interesting and challenging! Hence, I challenged myself to fit in and get along with my teammates.
"I see more female graduates joining Finexus and that is a very positive sign. Women are becoming increasingly interested in IT. This would make our work environment more balanced."
Karen Lee
Senior Solution Manager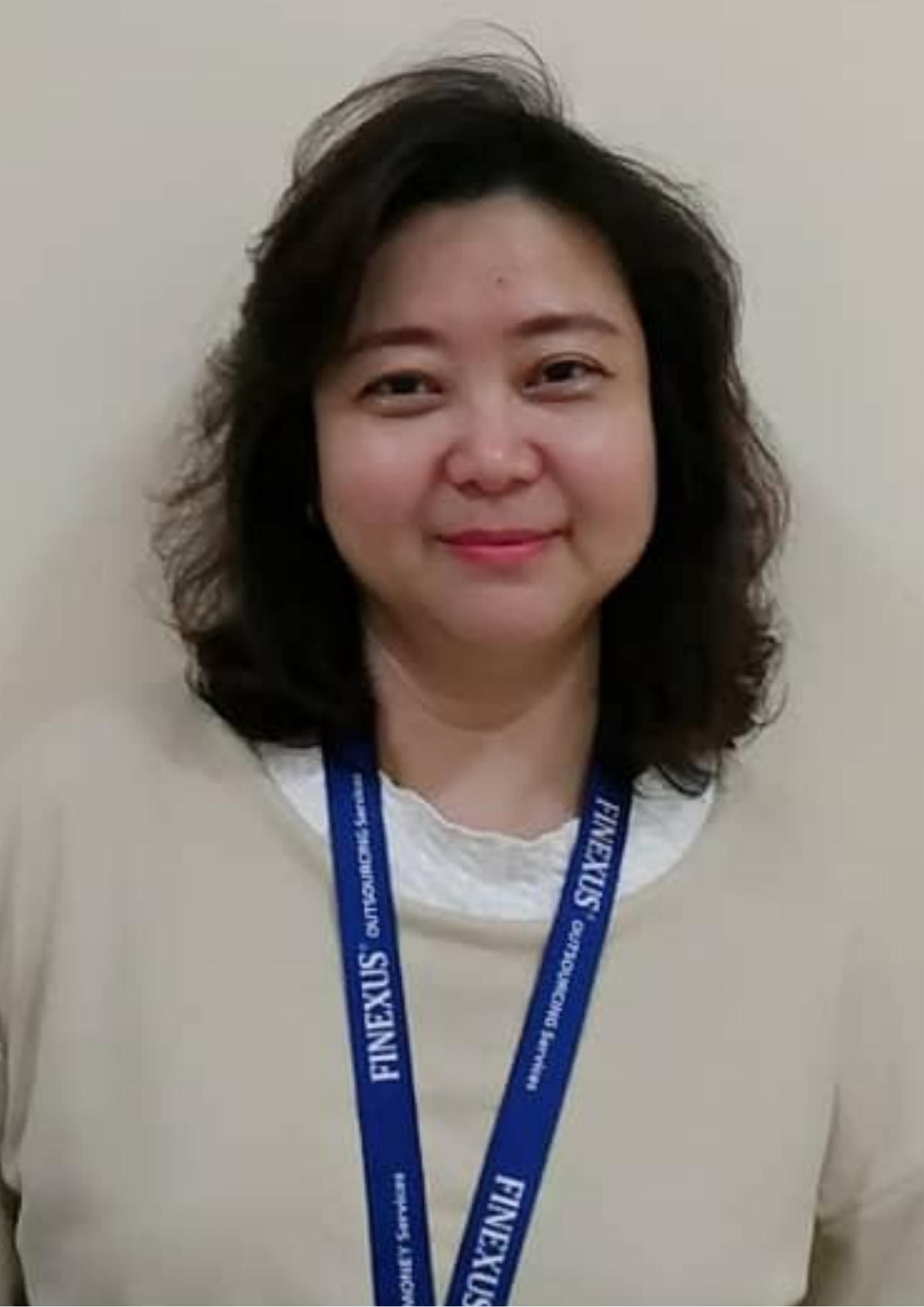 Karen holds a Higher Diploma in Computer Studies and is PMP Certified.
"IT is a challenging field, as we handle many projects and face different challenges in each project. We manage different stakeholders with varying expectations and we have to learn how to communicate with them to ensure successful completion of the project.
"I'm blessed with four children and with very supportive parents who help out with my children. If not for their support, I would not have been able to focus on projects and work longer hours when required. It would have been very challenging to manage my household and work in the IT field.
"As a woman in IT, we need to hone our technical skills as well as soft skills when handling customers and team members. My advice to IT students and those considering to study IT is to master as least one programming language. Programming is a key skill and can be used in any IT related career."